Universal Red Dot Mount & Charge Handle Installation Guide
Universal Red Dot Mount & Charge Handle Installation Guide
Universal Red Dot Mount & Charge Handle Installation Guide
Universal Red Dot Mount & Charge Handle Installation for the GSG 1911 & Walther PPQ
Our Universal Red Dot Mount & Charge Handle Kit is designed for a variety of pistols. It enables the installation of virtually any reflex style red dot sight by configuring the mounting pins in a suitable pattern. The included charge handle assists in rapidly cocking the pistol. It can be installed on either side and with the handle further rearward or forward according to personal preference. Additional handles are available to purchase to provide ambidextrous charging.
Your kit contains:
1 x RDM - Red Dot Mount
1 x Charge Handle
1 x M3 x 12 Countersunk Charge Handle Installation Bolt
1 x Dovetail Insert
2 x M3 x 6 Countersunk Dovetail Mounting Bolts
2 x M3 x 8 Red Dot Mounting Bolts
2 x M3 x 10 Red Dot Mounting Bolts
2 x M3 x 12 Red Dot Mounting Bolts
2 x M3 x 14 Red Dot Mounting Bolts
4 x Small Mounting Pins
4 x Large Mounting Pins
Installation:
Remove the rear sight from the pistol.
Determine the correct locating pin pattern to use based on your sight base and insert the pins accordingly.
Insert the dovetail into the slide cut out.

Note, we have seen some significant variance in the tolerance of the dovetail slot on the GSG 1911. If the supplied dovetail will not fit you will need to remove some material from the base of the dovetail as shown below.

Determine which bolts to use to secure the RDM to the dovetail

Use M3 x 6 countersunk screws to attach to the dovetail if the red dot sight's mounting holes DO NOT align with the countersunk holes of the RDM (Max Torque 15 inch pounds)
Use appropriate length M3 socket head screws if the red dot sight's mounting holes DO align with the countersunk holes of the RDM (Screw torque is dependant on the red dot being used.)

We suggest using a blue thread-lock on the mounting screws to ensure mount stability.
Place the RDM on top of the slide and align with the dovetail.
Secure the RDM to the dovetail and check horizontal alignment as you gently tighten the screws.
Decide which side to install your charge handle.
Secure the charge handle with the M3 x 12 Countersunk screw
Sizing the dovetail.
Occasionally some fitting may be required to the dovetail supplied with the RDM kit. Simply "sand" the base with some 120-200 grit wet and dry. The dovetail should be a snug fit, but don't force it. If it is too tight continue sanding.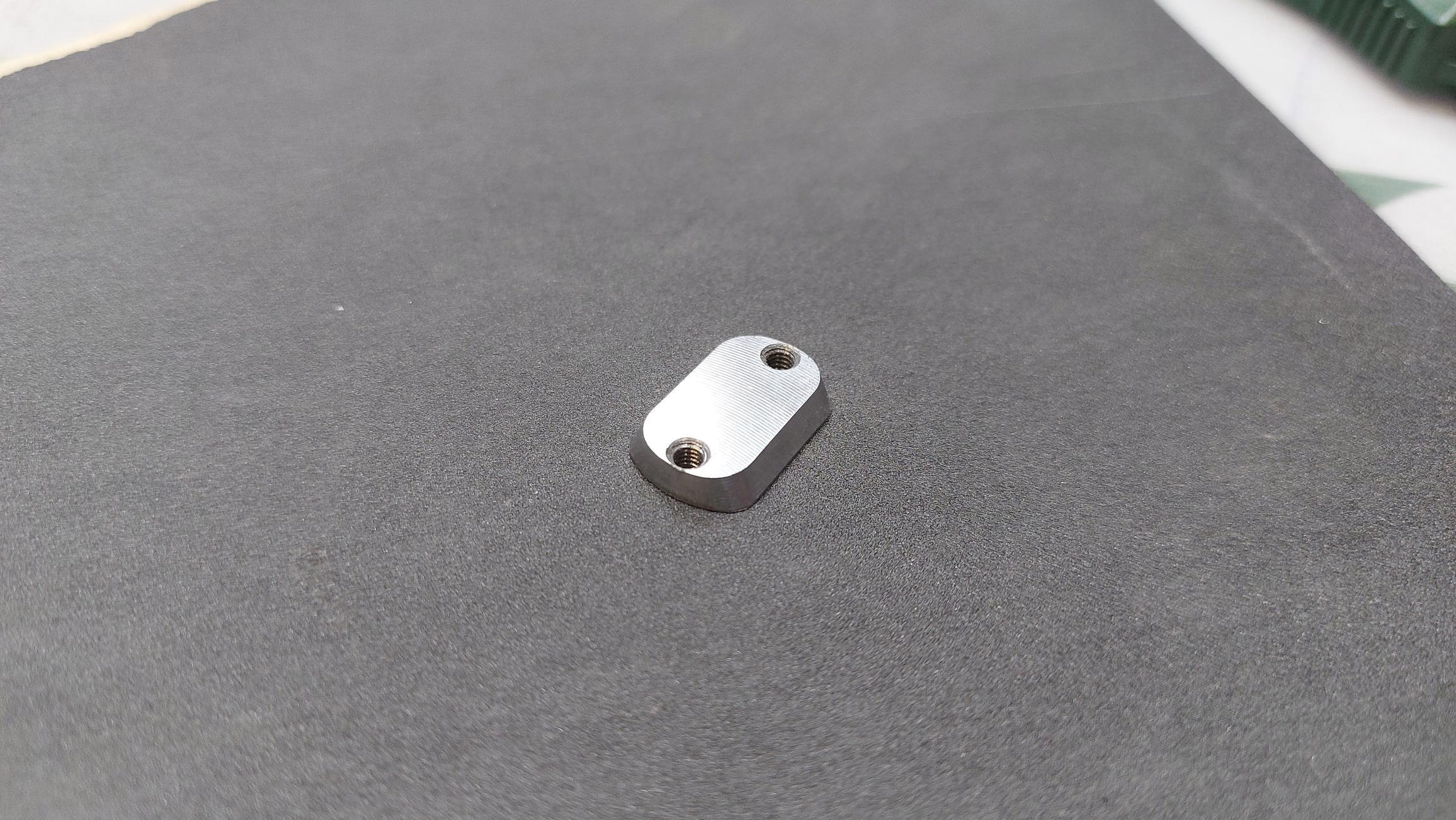 Shield SMS / SMS2 & RMS / RMS2(Shield Footprint)
The Shield SMS & SMS2 are the lightest options for mounting on your universal red dot mount.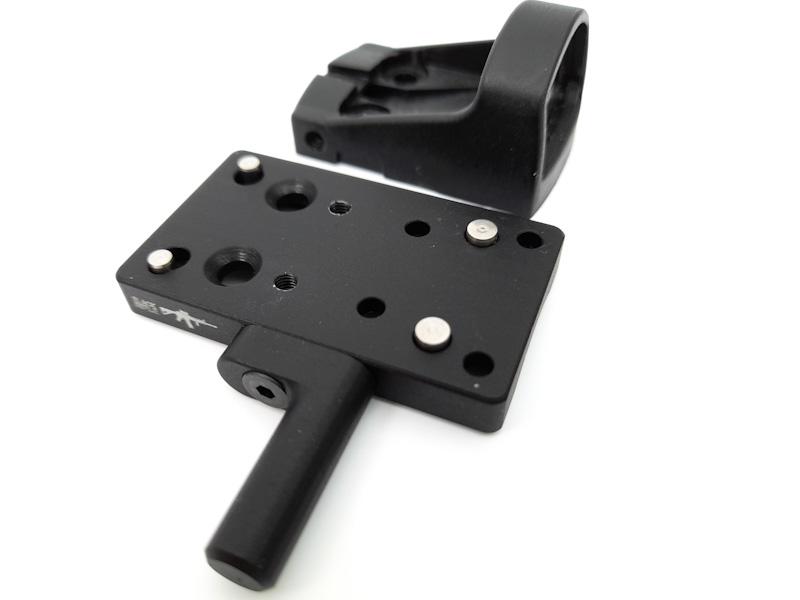 Vortex Razor (C-more Footprint)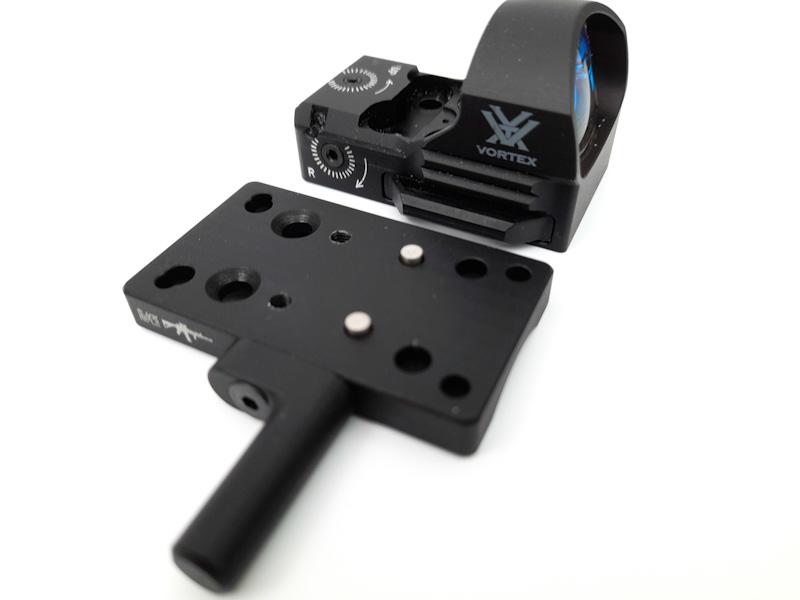 Vortex Venom & Viper (Docter Footprint)